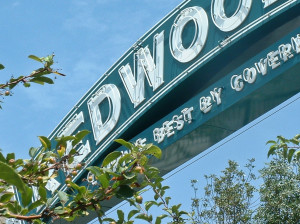 Our 1Q 2015 Market Report for the SF Peninsula is available HERE.  My article on the Office market follows:
With a market surge that is now measured in years, San Francisco Peninsula commercial real estate continues to outperform most regions around the country. A dynamic and diverse tech-anchored tenant base and finite opportunities for substantial new development has led to a supply crunch not seen locally since the beginning of the century.
The vacancy rate for the San Francisco Peninsula ended the 1st Quarter of 2015 at an exceptionally low 6.85%- unprecedented save for a brief memorable bubble in the dot-com era. San Mateo County ended the quarter with a vacancy rate of 8.64%, the first time single digit vacancies have been seen there in 15 years. Both market segments have seen vacancies decline by over 25% in just a year, having fallen from 9.76% on the Peninsula and 11.28% in San Mateo County.
Average asking rents for the San Francisco Peninsula jumped another 10% in the first quarter of 2015, to their current level of $4.56 PSF fully serviced. San Mateo County saw a similar increase, and rates there now stand at $3.84 PSF fully serviced. Menlo Park rents remain at the top of the local market, having increased to $8.10 PSF in the current quarter. This rate is, of course, substantially driven by the Sand Hill Road submarket, still one of the priciest locations in the United States, and representing over 20% of the building base in Menlo Park. Average rates for the benchmark Sand Hill Road submarket have increased to $11.44 PSF.
The meteoric rent increases seen in downtown Palo Alto have spread well beyond University Avenue. Office rents throughout the city have increased by 37% over the past two years, and currently average $6.85 PSF Fully serviced. In the downtown core, one of the tightest submarkets in the region, rents now average $8.59 PSF Fully Serviced, with a microscopic vacancy rate of 2.29%.
Perhaps more noteworthy than the continued improvement in the most impacted markets is the very dramatic spillover effect in some surrounding areas. South San Francisco is generally viewed as a peripheral market for non-biotech users and has traditionally been one of the last submarkets to benefit from a rising market. Outside of its small downtown core, Burlingame features mostly older multi-tenant office inventory without access to transportation or amenities. Although rents have so far been relatively flat, both submarkets have seen vacancies drop below 10%
Despite the difficulty in finding and securing large block of space in this tightening market, 2015 has already seen a substantial number of sizable deals. Jazz Pharmaceuticals 100,000 sf build to suit in the Stanford Research Park inked this quarter shows the continuing need for larger users to look well ahead to plan their growth. Box.net was able to easily backfill their long-term expansion in downtown Redwood City with some sizable sublease transactions. Other notable transactions in the First quarter of 2015 included Nevro Molecular's 50,473 square foot lease in Pacific Shores, Redwood City, Anchor Free Wirelesses 48,288 square foot commitment in Bohannon Park, Menlo Park, and Bracket Computing's downtown Mountain View lease of 20,255 square feet.
Going forward, there is little in the statistics or in the field that suggests a market correction in the near term. We expect increased competition for a dwindling supply of Class A space, and larger users will continue to be forced to plan expansion far in advance to take advantage of sparse build to suit opportunities. Look for noteworthy increases in lease rates in the peripheral markets where rents have remained relatively flat to date.
Category: Uncategorized