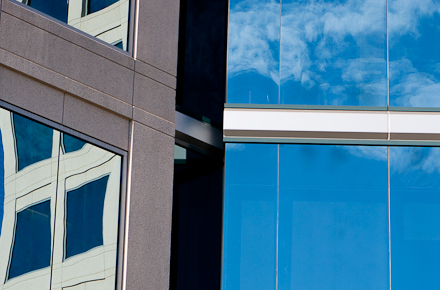 Our Q4 2017 Market Report and Forecast for the SF Peninsula can be downloaded HERE. A preview of my article on the office market follows:
The commercial real estate market within the Greater San Francisco Peninsula (covering San Mateo County, Palo Alto, Mountain View, and Los Altos) continues to defy gravity, closing another strong year with high rents and limited availability firmly in place throughout the region. The vacancy rate for the Greater San Francisco Peninsula ended 2017 with a vacancy rate of 6.10 percent, slightly higher than the 5.90 percent rate that closed 2016. San Mateo County also had a minimal increase in vacancy ending the year with a rate of 7.10 percent, which is only 13 basis points higher than the 6.97 percent rate seen a year ago. While vacancy rates have remained exceptionally stable, lease rates moderated slightly over the course of 2017. The average asking rate for office space in San Mateo County declined to $5.00 fully serviced per square foot, a 4.00 percent decrease from $5.20 over the course of the year.
The modest drop in lease rates on the Greater San Francisco Peninsula may suggest a pending rise in vacancy. However, a more drilled down look at individual submarkets implies a different possible driver; some submarkets have a lot more Class B and C office space available than Class A. In Redwood City, for example, the average asking rate for all office space has declined hastily from $6.67 fully serviced per square foot at the close of 2016 to its current rate of $4.98 fully serviced per square foot. Currently, space deemed as Class A office space makes up only about 8.50 percent of available inventory in Redwood City. Compared to a year ago, higher-end space accounted for nearly 18.00 percent of the market. In a market with exceptionally limited availabilities, these sort of fluctuations can have a very pronounced impact on overall statistics.
Gross absorption, a measure of all leasing activity in a market area, for San Mateo County dropped significantly in 2017 when compared to the prior year. For 2017, the gross absorption total was 2,074,131 square feet, representing a 19.81 percent decline from the prior year's total of 2,485,098 square feet. The Greater Peninsula saw a much less noteworthy decline of a 4.08 percent (4,065,677 square feet versus 4,231,406 square feet in 2016), largely attributable to a few large new developments coming online in the Mountain View/Palo Alto market.
A tighter market makes larger lease transactions scarcer, but this quarter did produce some noteworthy leases. Guidewire Software's 189,000 square foot lease at San Mateo's Bay Meadows project and WeWork's headline-grabbing 456,760 square foot lease at The Village at San Antonio in Mountain View continued the market push to absorb new urban, transit-friendly locations. Other significant transactions this quarter include Sangamo Therapeutic's 87,695 square foot Brisbane lease and DLA Piper's 118,000 square foot renewal in East Palo Alto.
While softening rents and limited availability may simply be a side effect of an extremely active market, many observers have concluded that the end of this market cycle may well be in sight. For the immediate future, and as long as available sublease space remains in check, we expect stability in the local market.
Category: Uncategorized