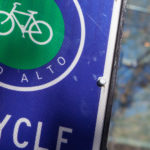 Colliers Internationals' Q2 2017 Market Report and Forecast for the SF Peninsula can be downloaded HERE. A preview of my article on the office market follows:
While the office leasing market throughout the Greater San Francisco Peninsula remains fundamentally strong, a noteworthy slowdown in overall leasing activity and flattening in lease rates may indicate changes over the course of this year.
In the second quarter of 2017, office vacancy rate on the Greater San Francisco Peninsula decreased once again, closing the first half of the year at 5.72%. For San Mateo County alone, vacancies have dipped to 6.92%.  Gross absorption, a measure of all leasing activity in a market area, for the Greater Peninsula totaled a mere 757,201 square feet for the second quarter 2017 (San Mateo County's total was 466,186 square feet). The year to date gross absorption for the region totals 1,750,459 square feet—far below 2016's total for the same period of 2,919,950 square feet.
Lease rates in virtually every corner of the Greater Peninsula remain in record territory, though have eased slightly from the peaks seen in mid-2016. Average asking rate for the Greater Peninsula stand at $5.41 Fully Serviced per square foot, down from the $5.53 fully serviced rate last quarter. For San Mateo County, a comparable dip has the Average asking rate at $5.08 Fully Serviced per square foot. The behavior of lease rates over the last several quarters, coupled with a slowdown in leasing activity, suggests that, at least in peripheral markets, a more pronounced pullback in rents may be imminent.
While overshadowed by the dominance of more conventional technology sectors locally, biotech leasing has been noteworthy on the Greater Peninsula of late. Many of the largest transactions of the past quarter have involved life science users, including Versartis's 51.896 sf lease in Menlo Park, BeiGene's 23,061 square foot lease in San Mateo and AMAG Pharmaceutical's 13,943 square foot South San Francisco lease. Other notable transactions in the 2n quarter of 2017 include IXL Learnings' 66,544 sf lease in San Mateo and Coupa Software's renewal/expansion in San Mateo's Crossroads.
The local leasing market does remain robust, with vacancies at exceptionally low levels and rents still quite strong. The notable dip in overall leasing activity could easily be attributed to a simple lack of available inventory restricting the normal transaction flow. But, when viewed alongside a flat or perhaps softening trend for lease rates, it seems a modest shift in market direction may be in the cards. There is little reason to expect the highly impacted downtown core markets of Palo Alto, Redwood City and Mountain View to lose momentum, but the secondary locations throughout the Peninsula could feel this shift soon.
Category: Uncategorized