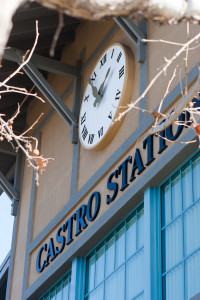 Our Q4 2016 Market Report for the SF Peninsula is available HERE. A preview of my article on the office market follows:
The Greater San Francisco Peninsula (includes San Mateo County, Palo Alto, Mountain View, and Los Altos) closed 2016 with an exceptionally low vacancy rate of 5.90%, largely unchanged from the prior quarter and only modestly lower than the 6.27% rate seen at the end of 2015.     San Mateo County ended the year with a vacancy rate of 6.97%, a slight tick up from the prior quarters virtually unchanged from the previous quarter.    Vacancy rates appear to have leveled off over the past year, with only relatively modest fluctuations quarter by quarter.   While vacancy rates have clearly leveled off, lease rates continue to inch upwards, with the average asking rate for office space on the Greater Peninsula currently at $5.49 per square foot, fully serviced—a dramatic rise from the $4.78 Fully serviced rate at the close of 2015. The average asking rate for San Mateo County alone is currently $5.20 per square foot fully serviced.
While lease rates have continued their rise, the trends in some individual submarkets are worth note.   Average rents in Palo Alto were relatively flat over 2016, as they were in Redwood Shores, a market dominated by Class A space.   Rents in Menlo Park, another of the higher rent pockets on the Peninsula, dropped by 6% in 2016.  It appears that much of the rent growth seen on the Peninsula in 2016 took place in submarkets with relatively low rents that trended closer to market averages last year.
Gross Absorption, a measure of all leasing activity in a market area, for the Greater dropped significantly in 2016, though perhaps partially explained by the timing of many of the in-progress developments in the region.  The 4,270,366 square feet of Gross Absorption for 2016 is roughly 1/3rd off of last year's very strong total of 6,614,255.  San Mateo County's Gross Absorption total of 627,885 square feet for the 4th quarter does not include many of the largest leases done at buildings currently under construction
New construction on freshly entitled product is ubiquitous on the Peninsula, and large users flocking to these projects were a significant part of leasing activity in Q4 2016.   Open Text's 108,000 square foot lease at Wilson Meany's Bay Meadows project and Stanford University's 56,000 square foot expansion in Burlingame are both examples of prominent users flocking to new transit-facing developments.   Other significant transactions in Q4 2016 include Achaogen's 47,000 square foot South San Francisco lease and Addepar's 20,000 square foot sublease in Downtown Mountain View
Vacancy rates have clearly leveled off, and some of the highest price markets seem to be experiencing some modest pricing pressure.  Despite that, there appears to be solid support in the broad market, and the Greater Peninsula seems well positioned to weather any volatility in 2017.
Category: Uncategorized