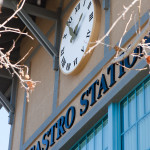 Our 4Q 2015 Market report and forecast for the SF Peninsula is available HERE.  My article on the Office market follows:
The Greater San Francisco Peninsula (includes San Mateo County, Palo Alto, Mountain View, and Los Altos) closed 2015 with an exceptionally low vacancy rate of 6.27%, a slight increase from the prior quarter largely driven by a limited number of new sizable sublease availabilities. San Mateo County ended the year with a vacancy rate of 7.82%, virtually unchanged from the previous quarter. This marks significant improvement in both the broader and more immediate regions, which showed vacancies a year ago at 8.27% and 10.44% respectively. While vacancy rates have shown signs of levelling off in recent quarters, lease rates continue to inch upwards, with the average asking rate for office space on the Greater Peninsula closing 2015 at $4.78 Fully Serviced. The average asking rate for San Mateo County alone is surprisingly close behind at $4.52 per square foot.
Perhaps surprising given the dwindling supply of available space, Gross Absorption, a measure of all leasing activity in a market area, for the Greater Peninsula showed substantial growth from the prior year. The 6,614,255 square feet of Gross Absorption for 2015 is 20% greater than last year's equally strong total. Driven partially by the timing of some new development project, the 4th quarter Gross absorption of 1,814,386 square feet is noteworthy. With availability in the most sought after Palo Alto/Mountain View core approaching zero, it comes as no surprise that the more suburban San Mateo County locations saw the bulk of activity this quarter. San Mateo County's Gross Absorption total of 1,540,947 square feet for the 4th quarter is the highest total there since the beginning of 2011.
The strength of the local market is further demonstrated by a review of the largest transactions over the past quarter, with mid-sized users forced to the most peripheral locations to secure high image space. ZS Associates 24,512 square foot lease and Fluidigm's 24,039 square foot expansion in South San Francisco represent growth in one of the last submarkets on the Peninsula to benefit from the current market. Other significant Q4 2015 transactions include Wealthfront's 27,033 square foot sublease from Box.net in their downtown Redwood City headquarters and Evercore's 18,475 square foot Sand Hill Road lease.
With vacancy rates leveling at such an exceptionally low level, and a continued strong flow of leasing activity, rents are expected to remain strong for the foreseeable future.
Category: Uncategorized