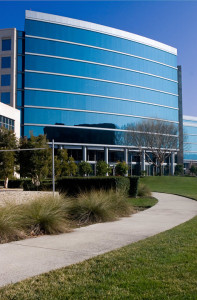 Our 4Q 2014 Market Report for the SF Peninsula is available HERE.  My article on the Office market follows:
The office leasing market on the San Francisco Peninsula continues to lead the region, closing two years of steady declines in vacancy rate and aggressive rent growth that has now broadly extended across virtually every submarket in the area.
The Greater Peninsula closed 2014 with an exceptionally low vacancy rate of 8.27%, marking a full year of single-digit vacancies and easily the lowest figure seen since the dot-com days. San Mateo County has seen a similar pattern and closed the year with a 10.44% vacancy rate. This marks significant improvement in both the broader and more immediate regions, which showed vacancies a year ago at 9.76% and 11.28% respectively.
Gross Absorption, a measure of all leasing activity in a market area, for the Greater Peninsula was equally impressive for 2014. The 5,527,822 square feet of Gross Absorption for 2014 is even more noteworthy in that it does not include several of the most significant transactions of the year involving the pre-lease of projects under construction. The 4th quarter total of 1,192,028 is the lowest quarterly total seen since mid-2013, which is likely a reflection of a tightening market providing limited opportunities for substantial growth. The less robust 554,880 square feet of Gross Absorption in San Mateo County demonstrates that even at this stage in the market cycle, leasing activity remains concentrated in the more desirable South Peninsula.
Average asking rates for the Greater Peninsula continue their long term aggressive growth, with a second consecutive year of 8% growth, and 30% growth over the past three years. The current average asking rate of $4.13 Fully Serviced is easily the highest rate in over 15 years. While the past several years of increases have focused on the Palo Alto and Mountain View submarkets, Rents for more suburban San Mateo County increased by 10% in 2014 to their current mark of $3.84 Fully Serviced per square foot.
One of the most notable features of the ongoing market surge has been the very aggressive leasing activity in the rail-served downtown areas. The microscopic vacancy rates there have created an expected spillover of activity in surrounding Class A multi-tenant oriented markets. Local vacancy rates for Class 'A' office space of 7.54% in Redwood Shores, 3.83% in Los Altos and 5.83% in San Mateo show that demand for high-end multitenant space has spread well beyond the downtown cores.
The overheated market has had its most significant impact on larger users, and more substantial blocks of space are in high demand. While the list of noteworthy transactions for the 4th Quarter 2014 is relatively short, it shows continued market pressure forcing larger users to adopt a longer planning cycle. The Sobrato Company's 135,037 square foot under-construction Menlo Park building, just leased by EMC, is not targeted for completion until late 2015. While LinkedIn's 96,562 square foot Los Altos lease was for an existing building, the space will not be vacated until the current tenant (Box.net) is able to relocate to the under construction Crossings/900 project. Other significant Q4 2014 transactions include Rakuten's 57,081 square foot lease at Tishman Speyer's Concar Drive, San Mateo asset, Arena Solutions' 18,803 square foot lease at Foster City's Metro Center and the Peninsula Corridor Joint Powers Board's 24,366 square foot San Mateo office lease.
The greatest challenge in the local market for the immediate future will be the availability of adequate square footage to fill immediate growth needs. Current speculative building and build to suit activity may satisfy long term demand and perhaps eventually help to ease the market. For the near term, look for leasing activity to wane locally given the lack of available supply as many larger users push their lease parameters outside of the core Peninsula market.
Download the complete report HERE
Category: Uncategorized