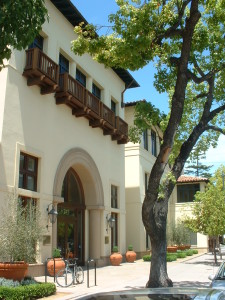 Our Q3 2016 Market Report for the SF Peninsula is available HERE. A preview of my article on the office market follows:
The office vacancy rate on the Greater San Francisco Peninsula (includes San Mateo County, Palo Alto, Mountain View, and Los Altos) continues to find new historic lows, closing the third quarter of 2016 at a startling rate of 5.3%.  San Mateo County's vacancy rate currently stands at 6.29%. Gross Absorption, a measure of all leasing activity in a given period, total for San Mateo County of 550,770 square feet is well below recent averages, perhaps tempered by a lack of available product.   The broader market of the Greater SF Peninsula saw Gross Absorption of 1,034,305 square feet, with the stronger performance largely driven by a few major Palo Alto transactions.
Lease rates continue to show strong growth locally.   The current average asking rate for the Greater Peninsula ended the quarter at $5.42 PSF Fully Serviced.  Removing the traditionally strongest Southern markets from the mix leaves an average asking rate of $5.15 PSF Fully Serviced for San Mateo County.   Some submarkets within the region have shown even more exceptional growth.  Redwood City, with much of its office inventory in the downtown core, has seen lease rates grow by over 20% since last quarter to its current $6.51 PSF Fully Serviced.   In Palo Alto, rents have softened somewhat from their peak of $7.61 PSF Fully Serviced a year ago, as sublease space becomes a greater factor there.   Palo Alto's average asking rate closed 3Q 2016 at $7.16 PSF Fully Serviced.
Cutting-edge auto makers continue their growth in the region, as seen by Ford's 140,000 square foot lease in the Stanford Research Park, Palo Alto and Volkswagens' 80,000 square foot Belmont expansion.   Other significant transactions in the 3rd quarter 2016 include Facebook's lease of an additional 135,000 square feet of sublease space adjacent to their Menlo Park headquarters and Criteo's 25,759 square foot downtown Palo Alto lease.
The San Francisco Peninsula market is dominated by a handful of large users more than at any time in memory, effectively shrinking the size of the market.   Many mid-sized users currently on the market have been displaced as a result of the expansion of these dominant tech firms.  While the heavy influence of a small number of users does create some risks, it is quite likely to mitigate the effects of an eventual market correction.
Category: Uncategorized