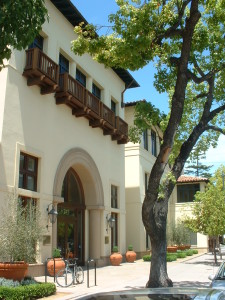 Our 2Q 2014 Market report and forecast for the SF Peninsula is available HERE.  My article on the Office market follows:
At the midpoint of 2014, the accelerated tech-driven shows no signs of easing, as vacancies in the most sought after locations plunge to record lows and lease rates reach their highest point in over a decade.
While the decline in the vacancy rate on the San Francisco Peninsula has slowed, possibly even leveled off, conditions are stronger than at any time in recent memory. Currently, the vacancy for office space in the Greater Peninsula stands at 9.39 percent, down from 9.76 percent last quarter. For San Mateo County alone, vacancies have slid to 11.11 percent from 11.28 percent. Both of these figures come after five consecutive quarters of declining vacancies, and represent the lowest rate seen here since the dot-com boom.
Gross absorption, a measure of all leasing activity in a market area, for the Greater Peninsula totaled 1,360,121 square feet for the quarter, 8.31 percent better than last quarter's 1,255,792 square feet. San Mateo County grossed 936,328 square feet of absorption. Compared to the first quarter's gross of 779,255 square feet, the current gross is well above recent averages for the area. Given a near lack of large leases, this shows the breadth of how solid the market is. Net absorption for San Mateo County is at 9,726, up slightly from negative 14,561 in the first quarter.
Lease rates, especially in a tighter market can be quite volatile and influenced by more factors than just overall levels of activity. The average asking rate locally, $3.99 FS per square foot for the San Francisco Peninsula and $3.69 FS per square foot for San Mateo County, have reached levels not seen since the dot-com era. The rates from the first quarter was $3.90 FS for the San Francisco Peninsula and $3.54 FS for San Mateo County. Since the second quarter of 2012 the rental rates went up 14.33 percent for the San Francisco Peninsula, and 13.54 percent for San Mateo County. The very pronounced increases in rates over the past several years are testament to explosive demand and lack of new development in the prior decade. It does appear, however, that more recent increases to the average asking rate can be attributed to a limited number of new developments with very high asking rates that have come online this past quarter.
Larger lease transactions remain scarce on the Peninsula, with the majority of the leases over 50,000 square feet consummated by some of Silicon Valley's most prominent firms. The fact that gross absorption remains strong without many benchmark leases shows a deeper strength to the market than was seen a few years ago. Noteworthy transactions in the past quarter include WhatsApp's (Facebook) 78,000 square foot Downtown Mountain View lease, and Model N's 34,600 square foot lease in Redwood City.
The high demand for the transit-oriented space sought out by tech users shows no sign of lessening, even as asking rents in the downtown corridors continue to increase. Exceptionally strong activity for several large blocks of available space in Downtown Mountain View and a vacancy rate under 0.5 percent in Downtown Palo Alto are hardly surprising at this stage. This focused demand has spread up the Peninsula. The vacancy rate in booming Downtown Redwood City has dropped to 2.34 percent, and in the core of San Mateo the rate is an unprecedented 1.54 percent. We anticipate further lease rate increases particularly in Downtown San Mateo. Volatile sublease space is in short supply, and demand for space in non-core locations is increasing as the downtown pockets remain unavailable.
Category: Uncategorized