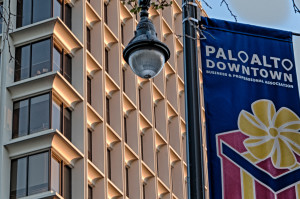 We will be releasing our 2Q 2013 market report very shortly. My article on the state of the office market follows:
After five consecutive quarters of increasing vacancy and negative net absorption, Q2 of 2013 saw substantial activity. The current vacancy rate of 11.83% on the Peninsula is at its lowest point in a year. Similarly, San Mateo County's vacancy has fallen to 12.91%. This single strong quarter has eliminated the slow upward drift seen in vacancy over the past 6 quarters, and levels are now almost identical to those seen at this time last year
The slowdown seen over the past year in overall leasing activity was absent in the second quarter of 2013. Gross absorption for the Peninsula totaled 1,165,331 square feet, including a very substantial 221,299 just in Palo Alto. The total for San Mateo County alone was an also noteworthy 832,245 square feet.
Even while activity waned and vacancies drifted upwards over the past year, rents remained solid, even displaying surprising growth given broader market conditions. With gains in the most impacted high-demand markets easily countering any easing in some peripheral areas. Weighted average asking rates in San Mateo County climbed to $3.48 PSF Fully Serviced in San Mateo County, eclipsing the peaks set in the last market cycle five years ago. It should be noted that, due to an adjustment to some underlying market assumptions made by the Colliers research department, there is a one-time increase to average asking rents in Palo Alto and Mountain View. Were it not for these adjustments, average asking rates in these two submarkets would have been flat or, in the case of Mountain View, actually dipped— hardly surprising given the rental growth seen in these cities over the past few years and likely also a side effect of the near complete lack of higher cost Class A space in these locations.
Another solid sign for the broader market going forward is the noteworthy dip in volatile sublease space as a percentage of total availability. At the beginning of 2013, sublease space represented roughly 25% of the available square footage—not a troubling level, but certainly a warning sign if an indicator of a trend. At the midpoint of 2013, that percentage has dropped to just 21%.
It is interesting to note that, unlike many of the strongest quarters in the current market cycle, there are few headline-grabbing large leases that artificially skew the impact of Gross absorption. The substantial leasing activity was instead largely created by a strong volume of leases.   Noteworthy leases in the Second quarter include  Axiom's 62,000 sf Redwood Shores headquarters lease, Seven Networks 20,400 sf lease in San Carlos, and Cloudera's 53,000 sf lease in Stanford Research Park, Palo Alto.
It is almost certain that based on known substantial vacancies (including the ±300,000 sf Sony space in Foster City) in the pipeline, the balance of 2013 will show an increasing vacancy rate. Given the appetite for campus-sized blocks of space and current levels of activity in the mid-size range, any increase in vacancy is likely to be a mere hiccup in a continued solid local market.
Category: Uncategorized