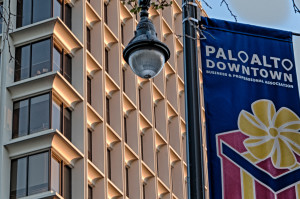 We will be releasing our 1Q 2013 market report very shortly. My article on the state of the office market follows:
The San Francisco Peninsula commercial real estate market has opened 2013 at a subdued pace similar to that seen last year.  While activity remains strong and volatile in the most sought after core locations, the broader markets continue to send mixed signals.
For the fifth consecutive quarter, the vacancy rate for the Peninsula has ticked up, though only nominally in this most recent period.  The current rate of 12.94% is essentially unchanged from year end.  For San Mateo County alone, vacancies also increased insignificantly to its current 14.10%.   Only the continued tightening of the Mountain View office submarket and the relatively quick absorption of a large vacancy in San Mateo County kept the overall rate on the Peninsula flat in the short term.  More telling is the increase in vacancy over the past year, with an increase of 160 basis points, the result of negative net absorption totaling (546,034) square feet
Overall leasing activity on the SF Peninsula continues at a more modest level than seen earlier in this cycle.  The current quarter's Gross absorption of 856,956 square feet is comparable to last quarter but substantially below the levels seen in the previous two years.   Average gross absorption for the past four quarters is comparable to the levels seen in 2010, in the early stages of the current cycle
Rents may well be a trailing indicator of market conditions, but despite the cooling of activity levels, average asking rates remain consistent and relatively solid.   Currently at $3.64 Fully Serviced, Average Asking Rates on the SF Peninsula have shown modest but steady growth in spite of rising vacancy rates and are now at their highest level since the previous market peak of 2008.
It is difficult to determine at this stage if we are witnessing a broad slowdown in the local market or merely a modest correction.  It is clear, however, that the amenity heavy, transit-served downtown core submarkets remain rock solid.  Each of the major downtown hubs up and down the Peninsula remains exceptionally impacted, with single-digit vacancies (led by a microscopic 2.15% vacancy rate in downtown Palo Alto) and rents significantly above regional averages.  Rents have flattened out in many of these markets in spite of dipping vacancies, but this may result from a higher proportion of the higher-end space coming to market unpriced.
Even a slower quarter brings noteworthy transactions.  Most prominent on the SF Peninsula to date this year was Softbank's lease of ±104,000 square feet at the Circle Star Office project in San Carlos.  Many market observers point to the lack of larger blocks of space as a cause behind the lower Gross absorption seen over the past year.  The fact that the Circle Star space was on the market for a relatively brief time for a space of that size does lend some creditability to that viewpoint.  Other transactions of note in the 1st Quarter 2013 include Hogan Lovell's 39,000 square foot Menlo Park lease, Mozilla's 58,500 square foot Mountain View expansion and Platfora's 30,000 square foot lease in San Mateo.
The San Francisco Peninsula and Silicon Valley have benefitted from a very strong commercial real estate recovery in contrast to the more sluggish improvement witnessed on a national level.  What appears to be to date a rather modest pullback locally should be viewed in perspective.  A limited supply of high-end office space and a continuing strong local technology sector imply a robust market going forward.
Category: Uncategorized