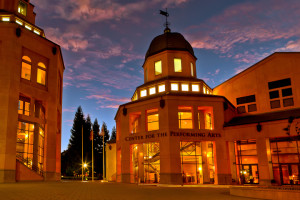 New construction has been virtually absent from the Peninsula market for well over a decade– the decisive crash after the heady dot-com days saw to that. It's something that I've written about both here and in our quarterly reports for years, and one of the main reasons why this last market correction didn't get as ugly as it could have.
It's looking like Mountain View may become a hub for new construction over the next few years. With good reason– its home to one of the fastest-growing companies in the area, a great downtown, and is the place where pretty much every transportation artery in the region meet. City Council seems to be fast-tracking a new specific plan for the Shoreline area (home to Google's HQ)– hopefully stopping long enough to properly examine traffic impacts. In south Mountain View, a handful of freeway and light rail oriented projects could dramatically change that area, I think for the better.
The downtown core remains the most exciting and dynamic part of the Mountain View landscape. Just dubbed by the Mercury News as 'Start-up Central', two recently entitled buildings will eventually add to the landscape. An article I read earlier suggests that a top-flight local developer may be jumping into the downtown mix in a big way.
Keep your hard hat handy…
Category: Uncategorized