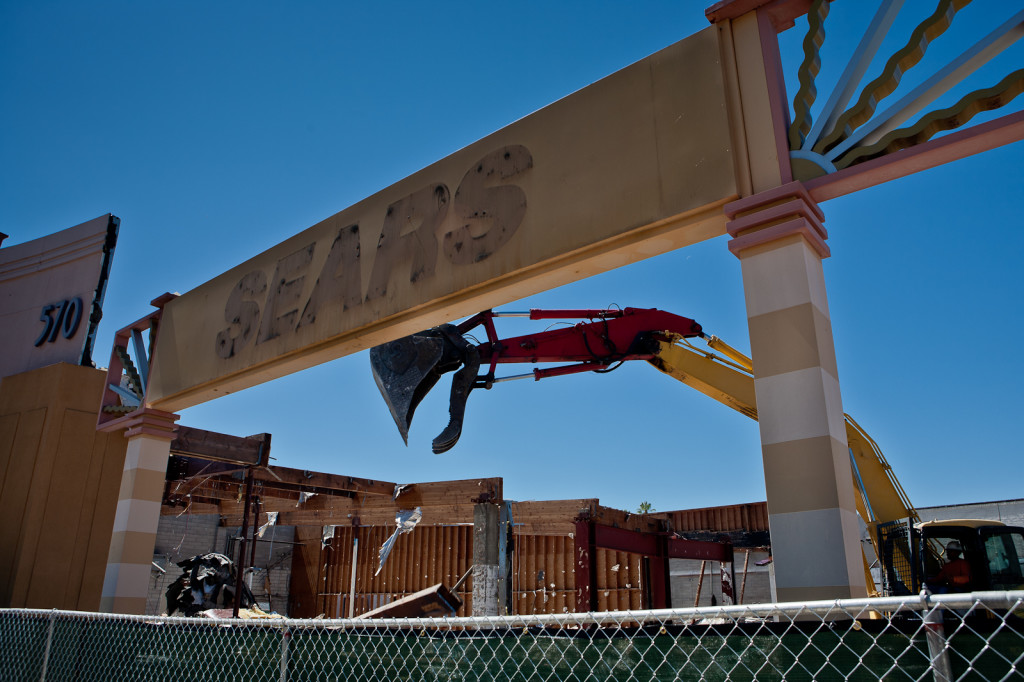 The San Antonio Shopping Center has been a noteworthy part of the Mountain View landscape for decades, and, according to some, in the 1970's was the highest volume retail center in the area. Major Department stores of the day shared the open-air mall with the memorably kitschy cuckoo-clock laden Menu Tree food court.
Times change, and San Antonio Shopping Center had trouble keeping up, thanks to multiple owners for various chunks of the 56 acre site, competition from other regional centers, City Hall opposition to a 'Big Box' project, and many other factors.
A massive renovation of a major portion of the Center, which will now be known as The Village at San Antonio Center was approved several months ago. Demolition has just begun on the site (my Dad was Mayor of Palo Alto in the 1980's, but I don't think he ever got to do anything quite as cool as what Mtn View Mayor Jac Siegel did to a building today)
The new development looks impressive, a welcome and long overdue change to the local landscape.
(Thanks for the video to Heidi Chun at I Love Mountain View, one of my favorite blogs)
Category: Uncategorized