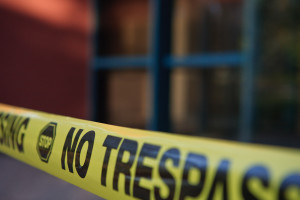 What was it about 1970's Mountain View and kitschy shopping malls?  As a kid, I saw movies and went for pizza in the shadow of the indoor water wheel and creek at the Old Mill, shopped at San Antonio Shopping Center, and often hung out at the very groovy Mayfield Mall, with its wall-to-wall carpet and flower-power themed decor.
The Mayfield Mall's moment passed, and the site was purchased in the late '80's by Hewlett Packard. The H-P Mayfield site featured a dramatic three-story atrium flooded with natural light and housed 1000 tech workers at its peak.   The dot-com crash had H-P shuttering many a remote campus, the Mayfield site among them.   Mayfield was among sites under study by the city of Mountain View for conversion to high-density housing, which certainly contributed to H-P's decision to put the site up for sale.
10 years– yes, 10 years– and two residential developers later, the old Mayfield Mall receives entitlements for 260 residential units, and some public open space.  The assumption was that demolition of the old shopping center would begin in short order.
A pretty prevalent market rumor had the site back in play with an office user (the article heavily quotes my Office Market write-up from our most recent quarterly report), and unlike most good rumors, this one was mostly true.  The property has been purchased by local developer Four Corners along with Rockwood Capital.   Four Corners has been hitting them out of the park of late, and I don't doubt that this will be another huge success (Except maybe their attempt to re-brand the property- Four Corners intends to market the building under the moniker "San Antonio Station", but I'll bet it never shakes the Mayfield name).  The site offers something of high value to users that really wasn't on their radar when H-P shuttered the place– easy CalTrain access.   But, really, you don't have to go past the fact that this is a site that could actually house 1000+ workers in a tight Mountain View market to see what a unique opportunity this property offers.
I think that the neighbors that challenged the entitlement process for a decade will probably regret that they ended up stalling development past a market cycle that could have afforded them much less local traffic.  It will be interesting to see just how this unique property gets recycled to suit the current wave of tech users.
Seems this site may have some history that pre-dates its retail use.  I stumbled across the little monument in the photo below today: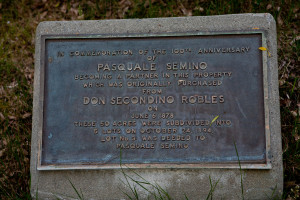 Category: Uncategorized