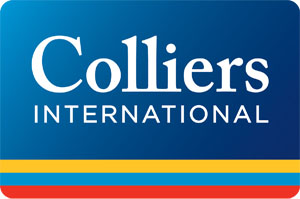 There really is no better commercial real estate forecaster in the Valley than Jeff Fredericks.   Jeff once again opened Colliers' annual Silicon Valley TRENDS Forecast from the stage of the beautiful California Theatre in downtown San Jose with an exceptional look at what's ahead in the local market.   A few highlights:
Gross absorption (a measure of all leasing activity) for all of Silicon Valley was actually down a tick (2.5%) from the previous year, but net absorption (showing growth in the market) was up a staggering 138% over the prior year
Why?  2013 saw the smallest volume of pre-improved space coming available in decades.  Usually, a big part of market activity is essentially a game of musical chairs.  Not this year– 2013 was pure growth.
Nearly 2MM sf of new net absorption already queued up for 2014 via previously consummated build to suits
Volatile Sublease space is not a significant factor in the market
Colliers is currently tracking nearly twice as many tenant requirements in excess of 100,ooo sf in the Valley as this time last year.
Jeff's conclusion:  2014 could be the best year ever for net absorption in the Valley.   Jeff isn't wrong very often, so hold on!
The rest of the afternoon featured an in-depth look at the extraordinary development activity in Santa Clara spurred on by Levi's Stadium, and the annual report from inside the Beltway via political strategist Greg Valliere.
If you didn't have a chance to attend, you can find more information on the panelists and their presentations HERE
Category: Uncategorized