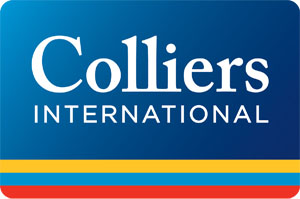 Colliers 14th Annual TRENDS Real Estate forecast was held today at San Jose's historic California Theatre.  Colliers Managing Partner Jeff Fredericks is the best market forecaster in the Valley, and his presentation was rapid-fire, loaded with information, and, for a data junkie like me, a highlight of the conference.  A very abbreviated summary of Jeff's observations and forecast for 2013:
2012 Absorption was decent—better than 2010 overall but not as impressive as 2011, especially in terms of Gross absorption. 2013 forecast is for an increase over 2012 but not a huge one.
2012 Net absorption would have been equal to 2011 had it not been for Solyndra-driven negative net.
Net-to-gross ratio was very high primarily because not much space is getting dumped on the market. Second least amount of space since 1997. Nominal sublease space. Rents aren't a motivator to move.
Colliers does not record Absorption of Build-to-suit projects or leases in buildings under construction until they are ready for occupancy (think dot-com bust if you want to know why), so the 2012 numbers do not include about 1 MSF of teed up Absorption (almost entirely office) that is happening in 2013 and at least 2 MSF in the pipeline for 2014-15 . So, Jeff is pretty bullish about office absorption for 2013.
R&D had a decent first half of 2012 and a pretty lousy 2nd half (2/3 of gross and 90% of net in first half) so projections more conservative for R&D space.
Industrial dug out of that 900K SF negative net Solyndra hole and actually eked out a little positive net in 2012. With the Seagate deal now in the books jump starting 2013, it's shaping up to be a pretty good year for Industrial. Likely the most Gross Absorption since 2006.
Warehouse was the only product type with stronger gross absorption in 2012 than 2011, but 2011 was worst year since Colliers began tracking this market segment 24 years ago. 5 straight years of negative net absorption for warehouse, but increased activity suggests this category will eke out a small net absorption gain in 2013.
After Jeff's presentation, Colliers Managing Director of Strategy and Innovation Chris Zlocki  led a discussion with Kilroy Realty CEO John Kilroy, Jr  on an array of  topics of interest to the Silicon Valley real estate industry.   The wide-ranging discussion began with  an interesting Developer perspective on the evolution workplace physical workplace into a more dynamic and flexible environment,responsive to the needs of a  mobile workforce.  The pair also touched on the importance of New Urbanism to the future workforce, Green building and issues facing California in remaining competitive against other regions of the nation and the world.  The conference closed with a talk by political strategist Greg Valliere on the inside-the-Beltway issues that may impact real estate investment.
Jeff and his team always do a terrific job with TRENDS.  If you didn't make it to this years' version, I'd encourage you to plan on attending TRENDS14.
Category: Uncategorized