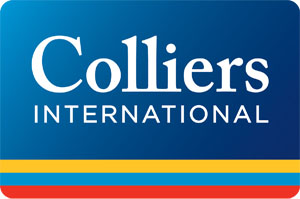 Colliers International has released its 2014 Q4 North America Office Highlights report,  a comprehensive overview of the office segment of commercial real estate. The 2015 office market outlook is the strongest since the recession. Broad employment growth continues to contribute to a positive outlook for the overall office market in 2015.
Key takeaways from this report include:
The North American vacancy rate decreased by 27 basis points to 12.8 percent in Q4 2014, driven entirely by improvement in the U.S. market. At 13.1 percent, the U.S. vacancy rate is now at the lowest level since Q1 2008.
North American absorption totaled 25.2 million square feet during Q4, accounting for nearly one-third of the 2014 annual total of 77.7 MSF of absorption.
Construction continued to trend upward, reaching nearly 116 MSF in Q4 2014, up from 88 MSF one year earlier.
U.S. and Canadian office transaction volume reached a post-recession high of $124 billion in 2014 according to Real Capital Analytics, although this was only about half of the peak volume during the last cycle.
The U.S. added the most jobs in 2014 since 1999 with all employment sectors expanding for the first time since the recession.
Download the complete report HERE
Category: Uncategorized