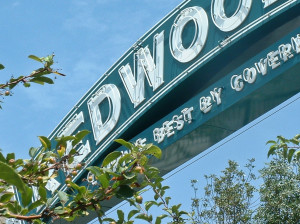 With a street layout that defies logic, and a prison located right near its core, it's not surprising that downtown Redwood City has been in search of an identity for many years.
It's getting there– Redwood City's downtown is positioning itself as the Peninsula's entertainment hub, with the revitalized Fox Theatre at its core.  After an earlier attempt at a Downtown Precise Plan was thwarted by an expensive lawsuit, a new blueprint for future development was passed early this year.   The city has wasted little time in issuing RFP's for two key transit-oriented developable sections of the downtown, and the heavy interest in these projects shows just how much potential is seen in downtown Redwood City.
The market in downtown Redwood City already benefits from many of the same attributes that have fueled success to the south in Mountain View and Palo Alto– access to amenities and rail service.   There has been a vast improvement to the district over the years, but not yet, I think, to the level envisioned by many in town.  Despite popular opinion to the contrary, office vacancies in downtown Redwood City  are quite low (as opposed to the entire town, which would include some sizable vacancies in less central business parks), and the strong development interest is hardly speculative, but very much justified by current conditions.
Category: Uncategorized