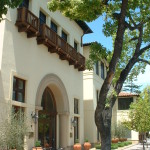 Our latest batch of monthly submarket snapshots is now available– click HERE to download
Our Downtown Palo Alto stats are interesting enough that I've posted a little more drilled down version of our typical monthly snapshot.  A quick look at these stats shows a relatively drastic increase in vacancies and a corresponding dip in asking rates in what is still certainly one of the strongest submarkets in the nation.  While I've written before about how downtown Palo Alto seems to be in a bit of a bubble in comparison to surrounding submarkets, this current crop of stats don't imply any sort of change here.
We currently show roughly 100,000 sf of available office space in the area we define as 'downtown' Palo Alto.  Of this, about 25% is on the market as sublease space– so, a bit cheaper, at least potentially so.   Another 20% or so is on the market unpriced– to be expected in an accelerated market like this (and a sizable chunk of that is marketed by me, and showing no signs of softness)– some high end space that doesn't get figured into the Average Asking rate.   That's a lot of wild cards in a tiny market, and makes it difficult to view this substantial price drop as any sort of trend.
I stopped posting our monthly snapshot for the stagnant Sand Hill Road market some time ago, but I find that pocket interesting as it compares to downtown Palo Alto.  I've commented previously on the really interesting change in the perception between these two markets, and I think my observations in my previous post– that downtown Palo Alto will likely be seen as the highest-rent address in the region soon– will hold up.
Category: Uncategorized