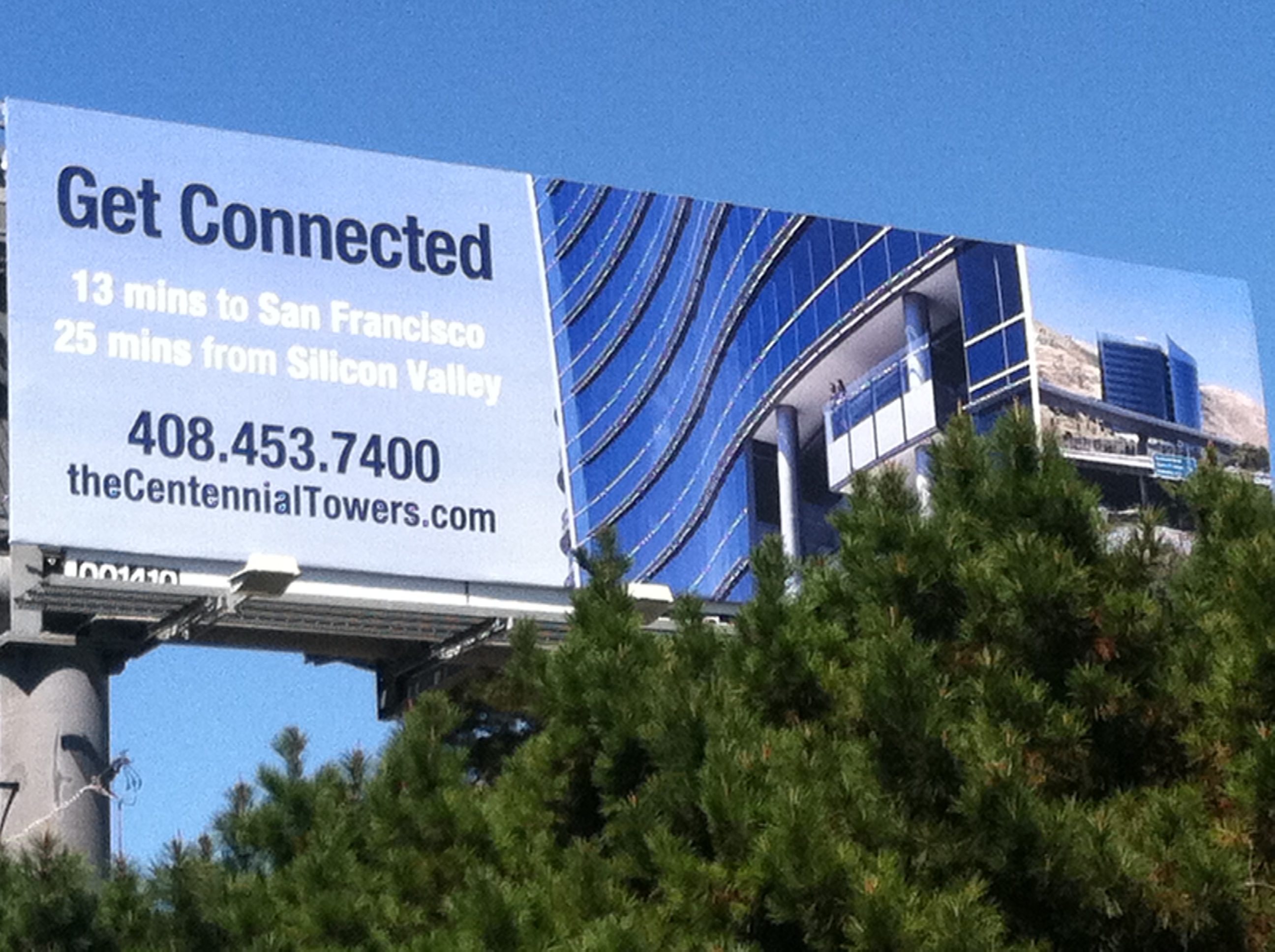 Here's something I don't think I've ever seen before– this billboard off Highway 101 in Palo Alto is advertising South San Francisco's Centennial Towers office project– perhaps a novel approach for marketing a major building, perhaps not.
I'm not really sure who this ad is targeting– when I first saw it, I was sitting in the absolute worst stretch of my Mountain View to Redwood Shores commute.  Not a time when I'd be open to a pitch for a substantially longer drive up to South City.   I'd frankly be very surprised if this projects eventual tenants will be relocating from Silicon Valley–most of the prospective tenants that the broker rumor mill have attached to Centennial Towers over the years have come from the north Peninsula or San Francisco.
There's a lot of eyeballs whizzing (or, at commute hour, stopping…) by this ad every day.   I do wonder how many targeted search engine ads could have been bought with the same budget, though.
Category: Uncategorized