While I don't yet have year-end statistics for the entire Peninsula quite yet (our research staff is still putting together numbers for the Mtn. View/Los Altos/Palo Alto area), we do have data for San Mateo County, which gives a partial snapshot of the 2011 market. A few highlights: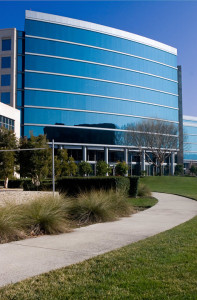 The Office vacancy rate in San Mateo County ended 2011 at 12.5%. Compare that to the 17.6% this time last year. Ten consecutive quarters of decreasing vacancy rates.
Net absorption for the year was approx. 1.56M square feet, roughly 5x that seen in 2010. Keep in mind this excludes Mountain View and Palo Alto, the strongest submarkets in the region.
Gross absorption (measure of all leasing activity within the market) for 2011 ended at approx. 5.2M square feet, double that of 2010.
Redwood Shores –Probably the strongest large submarket in the region– shows vacancy at 6.5%. Solid rent growth– 203 Redwood Shores Pkwy. (home to our Peninsula office) has raised asking rates to just shy of $4 FS. Deals here at the end of 2010 were in the mid-$2's
We have also released our monthly snapshots for a few interesting submarkets. Downtown Palo Alto remains incredibly tight, although lease rates have remained flat for much of the second half of the year. Downtown Redwood City continues to see increased activity and solid rent growth. Sand Hill Road, long known as the toniest address in the Western US, has essentially sat out the market recovery to date.
Our full report for 4Q 2011 will be out shortly- look for it here or drop me a line.
Category: Uncategorized