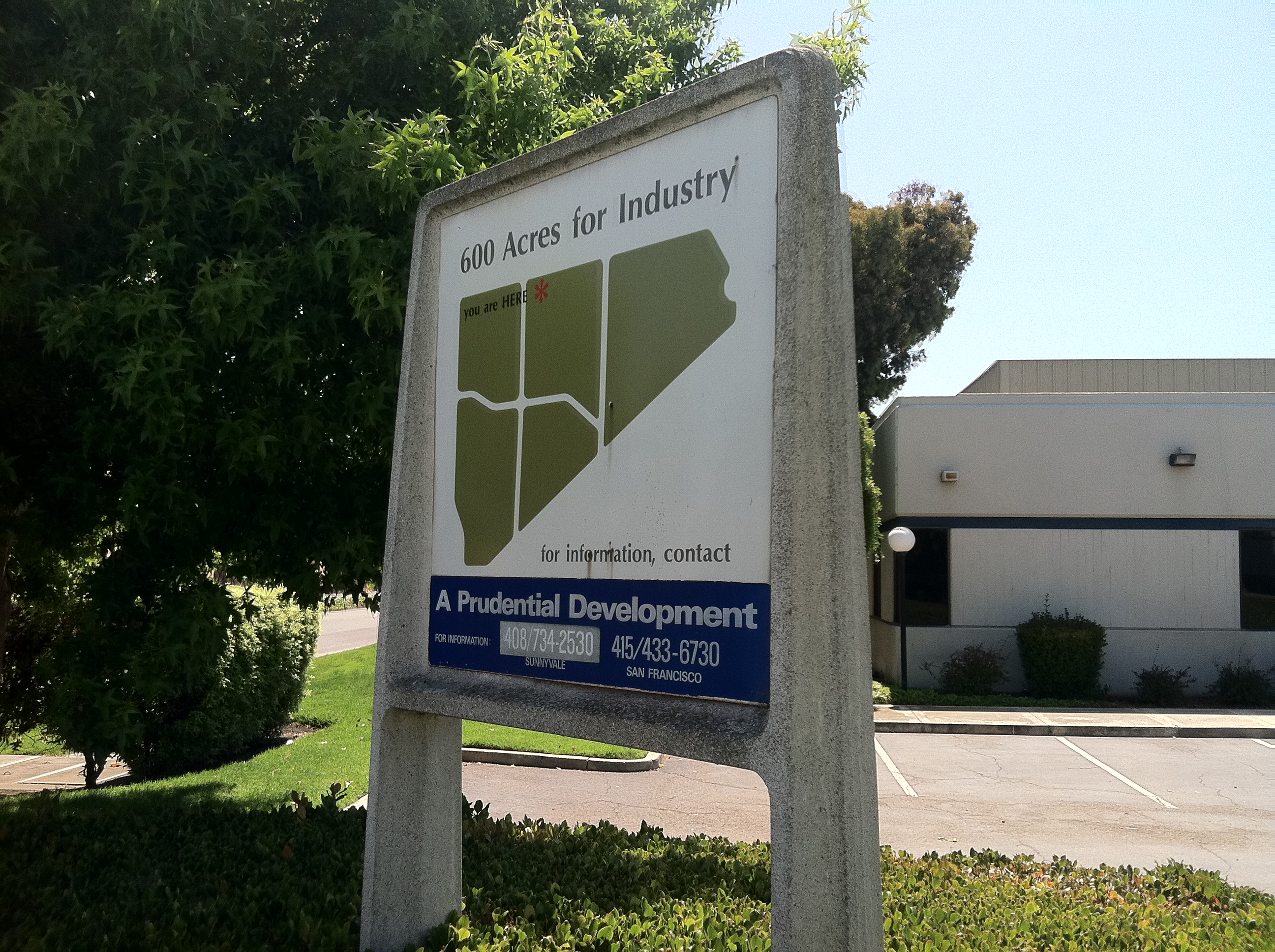 Finally got a chance on a bike ride the other day to check out a new stretch of the SF Bay Trail that runs from Shoreline Park in Mtn View to Sunnyvale's Moffett Park.  Funny the things you notice when you see the world at bicycle speed instead of from the car.
Moffett Park was developed in the 1960's– pretty much coming on line during the earliest days of what we call 'Silicon Valley'.  This sign reminds us of the Valley's more industrial roots (something I've referenced in a previous post).  But mostly its just really cool…
Know of any other odd bits of Silicon Valley history like this one?  Let me know!
Category: Uncategorized