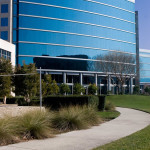 We will be releasing our 4Q 2012 market report very shortly. My article on the state of the office market follows:
The Peninsula's commercial real estate market has been on an exceptionally volatile ride over the past five years, from the first sustained boom since the dot-com era through the worst market fizzle in memory. Now, in the immediate wake of a year of some of the most prolific leasing activity ever seen locally, 2012 presented a much more subdued market.
The current Vacancy rate of 14.04% for San Mateo County and 12.95% on the Peninsula represents a notable and steady increase from the same period a year ago, when vacancies registered at 12.47% (11.4% for the Peninsula). This is a substantial retreat from the market peak of a year ago, and this 12% increase in rates has placed vacancies at their highest rate since Q2 2011. While most of the 419,000 square feet of negative net absorption seen in the 4th quarter came from a few large projects hitting the market, the yearly total of -771,000 square feet clearly represents a trend.
Lease rates do tend to be a trailing indicator of market conditions, and it should therefore come as no surprise that rents have to date remained highly stable in spite of increasing inventory. After a noteworthy spike to open 2012, the average asking rate for the Peninsula has remained nearly unchanged to close the year at $3.56 FS. While softening rents are certainly a strong likelihood should vacancies continue to drift upwards, the fact that rents have remained flat in the face of slowing activity may be an indicator of long term stability.
The most telling and direct indicator of the current state of the market is the level of Gross Absorption, a measure of all leasing activity within a market. For 2012, Gross Absorption averaged just over one million square feet per quarter (including 830,000 sf in the 4th quarter). This is in stark contrast to the anomalous levels of leasing witnessed in 2011, when absorption averaged 1.8 million square feet per quarter.
Another noteworthy feature of the 2012 market towards the end of the year was a pronounced uptick in sublease space as a percentage of the overall market. This is an important indicator of potential future trends in lease rates, with an excess of volatile subleasing activity likely to drive rents down. Sublease space now makes up roughly 25% of the overall market, the highest threshold since the beginning of 2010. This does not yet represent a level that would drastically alter the market, but is a trend worth following closely.
While some of the largest Peninsula transactions in the 4th Quarter of 2012 were build-to-suits consummated earlier in the year, there was other noteworthy leasing activity, including AB Sciex's 48,000 sf landing in Redwood Shores, a 40,000 sf Redwood City lease by Relypsa, and Success Factors continued growth at South San Francisco's Centennial Towers.
While the market may have softened, the retreat seen in 2012 appears more pronounced than it perhaps should when compared to the unusual preceding year. While there is certainly risk in this market, there is also ample cause for optimism. Space for large users remains relatively tight, which will likely force activity into the softer high-vacancy corners of the Peninsula market. The core downtown markets remain hotbeds of leasing activity for early stage companies, and despite modest gains in vacancies, lease rates in these rail-served corridors remain exceptionally strong and activity levels solid. Current and projected levels of activity, both on the Peninsula and in adjacent Silicon Valley, suggest improving conditions and a stabilizing market going forward.
Category: Uncategorized